Siege Workshop (Greek)
Greek Military Building
Age available
Silver Age
Build time
50
Hit points
2,250
Sight range
20
Armor vs. ranged
0.80
The Siege Workshop is a Greek Military Building in Age of Empires Online.
Trains siege units. Also researches technologies related to siege units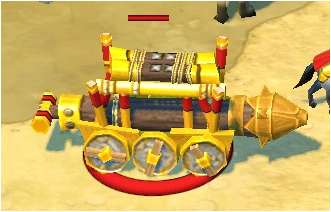 The following technologies are available to be researched at the Siege Workshop,
Community content is available under
CC-BY-SA
unless otherwise noted.