Hetairoi
Greek Cavalry Unit
Age Available
Golden Age
Damage
19.2
Damage Type
Cavalry
Attack Range
Melee
Hit Points
551
Speed
10
Sight Range
20
Train Time
11 s.
Trained/Built from
Fortress (Greek)
Armor vs. ranged
0.3
Armor vs. siege
0.3
Bonus vs. siege
2.0
Bonus vs. buildings
3.0
The Hetairoi is a Unique Cavalry Unit in Age of Empires Online.
Overview
[
]
Cavalry Unit. It becomes available in the Golden Age.
Good against buildings and siege.
There are different versions of this unit available (Veteran, Master, Champion). These versions have better statistics than the normal version.
Advisor
[
]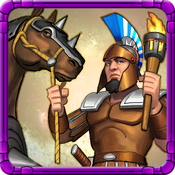 You need Hetairoi Commander Jason to be able to use this unit.
History
[
]
The Companions or Hetairoi were the elite cavalry of the Macedonian army from the time of king Philip II of Macedon and reached the most prestige under Alexander the Great, and have been regarded as the best cavalry in the ancient world and the first shock cavalry. Some of the Hetairoi formed the elite guard of the king. The name of the military unit means those near the king.
Stats by quality
[
]
| Quality | Stats |
| --- | --- |
| Hetairoi | |
| Hetairoi Veteran | |
| Hetairoi Master | |
| Hetairoi Champion | |