Asabara
Persian Cavalry Unit
Age Available
Bronze Age
Damage
20
Damage Type
Cavalry
Attack Range
Melee
Hit Points
450 (480)
Speed
9
Sight Range
20
Train Time
18 (17.5)
Trained/Built from
Stables (Persian)
Armor vs. ranged
0.3
Armor vs. siege
0.5
Bonus vs. ranged
1.5
The Asabara is a Persian Cavalry Unit in Age of Empires Online. PvP values which are different are placed in brackets ().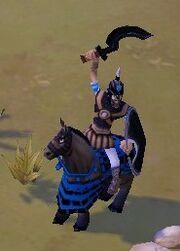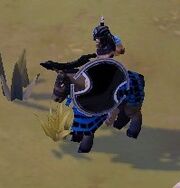 Overview
Edit
It is a good all-rounded mounted warrior.
Equipment Slots
Edit
References
Edit
.
Community content is available under
CC-BY-SA
unless otherwise noted.